ideal image services- NYC only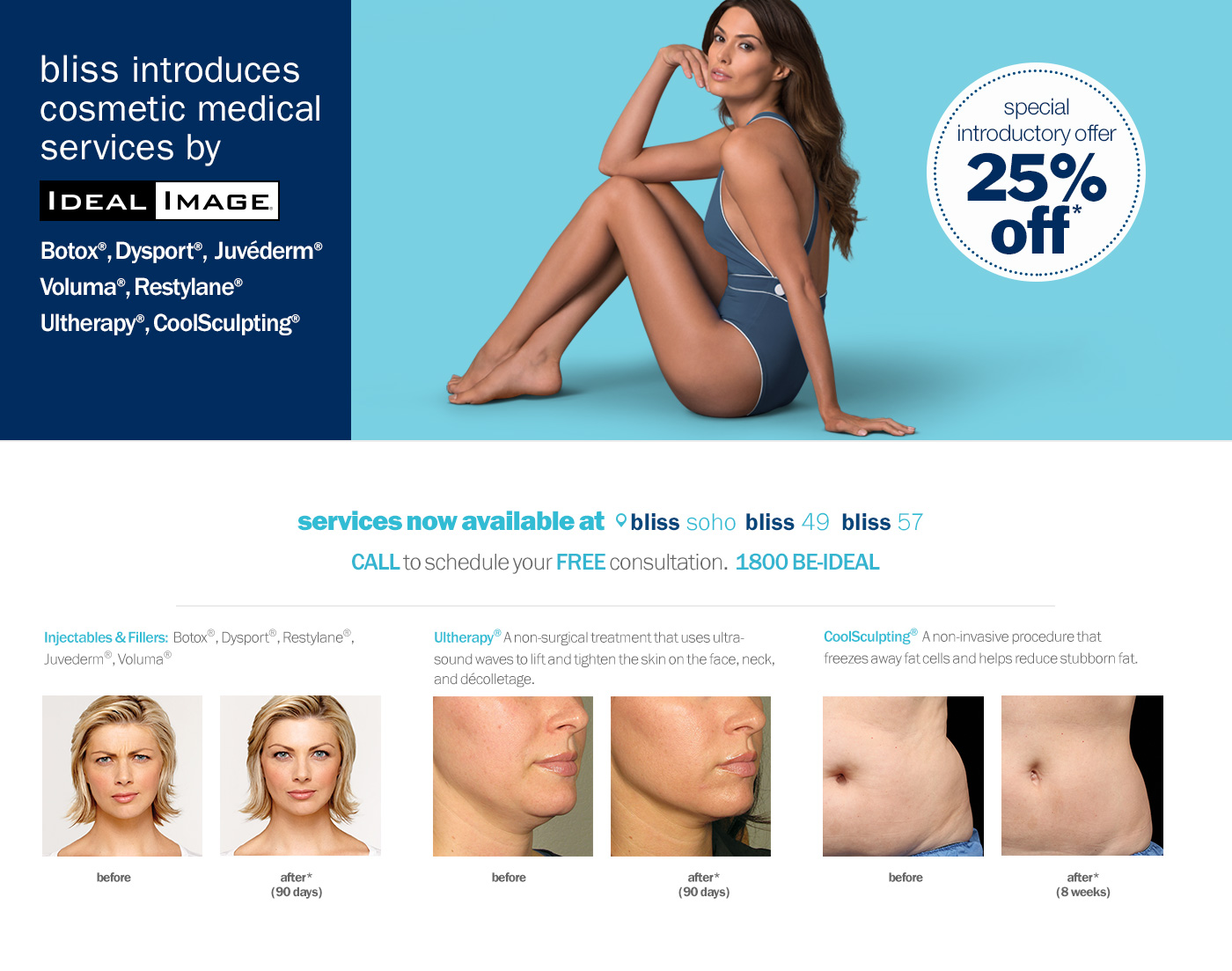 To receive a 25% discount on Ideal Image services at bliss spa call 1-800-BE-IDEAL to book a consultation. Offer cannot be combined with any other promotions or discounts or exchanged for cash or credit. Bliss reserves the right to change or end this promotion at any time. Bliss gift cards can not be redeemed for Ideal Image services.
spaimage:
There is currently no content classified with this term.